What We Do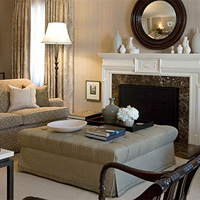 We custom manufacture fine hand crafted furniture exclusively for the interior design community.
We excel at the "art of custom" by simply taking every precaution to ensure that the item specified, is a perfect symbiosis of style, proportions, comfort and quality. No effort will be spared in conveying our interpretation of your vision prior to the final execution. At BESPOKE, ordering custom made, never before realized furniture, is virtually as easy as purchasing an item "off the floor". We can essentially removed the fear factor out of ordering bespoke furniture.
Our expertise encompass a very wide spectrum of home furnishing products inclining: Sofas, Sofa-beds, sleepers and Club Chairs. Motion theatre seating, Banquettes, Sectionals, and dining seating. Headboards and complete Beds. Mattresses, Box Springs and Related Bedding Products. Ottomans, Hi Risers, Daybeds and footstools. Custom Decorative Pillows,, Wall Panels, wall upholstery, draperies and screens. Fine Case goods, end tables and cocktail tables.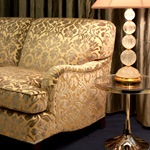 At BESPOKE, creating a completely custom made sofa or sectional is as easy as buying one off the showroom floor. We will assist you in all phases of the specifying process. From the initial conceptual selection of the basic style, to the direction of the fabric application.
All the upholstered sofa designs shown in this section can be modified and styled to your liking. Details, dimensions and design elements can be adapted and interchanged between sofa styles. All sofas can be specified as sectionals or chairs and can be custom fit and styled to flawlessly be part of yourinterior project.
Do not hesitate to ask for hand sketches or cad drawings for your presentation to your client.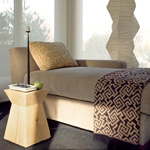 At BESPOKE, creating a personalized, unique, beautifully designed chair for dining or lounging is just part of our daily routine. We understand that there should be no compromises made with regard to aesthetics and comfort. A club chair, dining chair or dining banquette should be visually pleasing, perfectly proportioned and made of high quality materials to ensure lasting beauty and unparalleled comfort.
As with all our products, the whole process can start with a simple hand sketch or inspiration image. The rest will be done by us with a constant eye to the uniqueness of your project and the individuality of each client.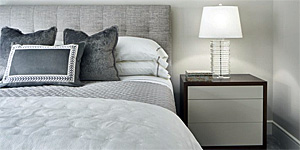 All our beds can be customized and detailed to your exact specifications. From the shape and height of the heaboard to an individually crafted set of legs that will support the base of your bed.
We can make headboards and foot board that span the entire width of the room and can integrate lighting, casegoods and storage compartments. We offer Hi-tech television lifts that can be hidden into footboards to flawlessly fit into your project.
Our beds can also conceal state of the art adjustable electric bed mechanisms and trundle beds.
Ottomans and benches can be the perfect items to complement a room by adding extra seating, be used as cocktail or coffee tables and add functionality to a room by concealing storage compartments. When properly sized, ottomans can turn a club chair into what can essentially appear to be a chaise, adding comfort a flexibility to complicated interiors.
In addition to infinite storage solutions, ottomans can be specified as convertible ottoman beds.
As with all BESPOKE products, all ottomans and benches can be customized to any degree.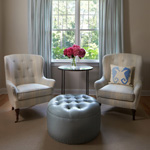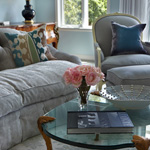 By working with artisans possessing a large range of skills, BESPOKE employs age old techniques to breathe soul and lasting quality into our custom chest of drawers, consoles, end and coffee tables. We take pride in our work, which is evident in our beautifully crafted pieces.
No short cuts are taken, from the selection of the finest woods and veneers, to the hand finishing process and quality hardware.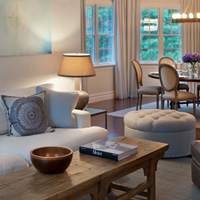 About Luigi Gentile
For the past 25 years, Mr Gentile has been deeply involved in the design, manufacturing and distribution of high-end custom furniture. Prior to starting BESPOKE, he was the president of Marketing and Design at Avery Boardman, Ltd. During his 25 year career, he had the privilege of working and collaborating with some of the world's most talented and prestigious designers and architects. They relied on his expertise and devotion to his craft to ensure that their vision was properly interpreted and impeccably executed.
He has collaborated with Mr. Vladimir Kagan, in all phases of the creation of the Couture showroom at the NYDC (200 Lexington Ave. NYC) to date a very successful and thriving business.
Luigi Gentile's total immersion, true love for his profession and the design industry are at the forefront of his business philosophy. He believes that the only way to ensure total customer satisfaction is by personally overseeing the manufacturing process in its entirety. From conceptual, initial hand sketches, to comprehensive CAD drawings and renderings and finally, by inspecting the finished product at his local factory.