Custom Upholstered Sofas, Sleepers and Sectionals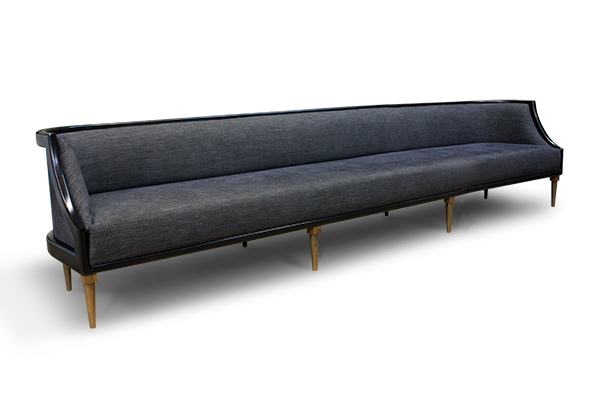 The Banker
With its 14 foot span of elegant dining or lounging the Banker is the newest addition to the already extensive line at Bespoke by Luigi Gentile. The finely shaped hardwood frame can be finished to suit. Infinite custom options and configurations are available.
Measurements as Shown: 168" x 30" deep x 32" high
Details and dimensions can be customized.
All wood components available in any finish
Can be made to compliment any Sofa, Sectional or Chair design.
Tell Someone