Custom Upholstered Headboards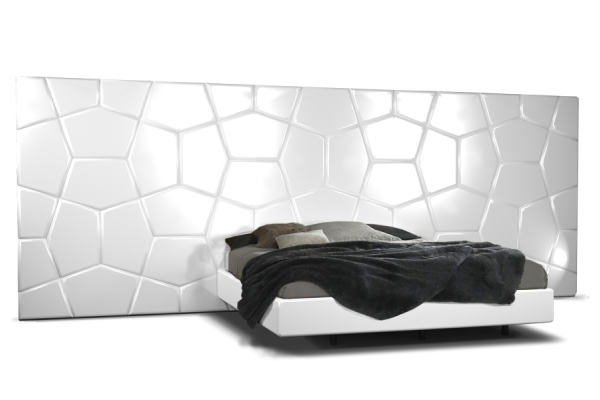 Great Jones Wall Panel
Simply the most spectacular way to design a bed. The interlocking upholstered panels are custom designed and shaped to fit your specific wall. From simple geometric forms to elaborate organic shapes, the sculptural visual impact on the room is breathtaking.
Measurements as Shown: ***Custom sized to order
Details and dimensions can be customized.
Available in all American and European standard sizes.
Available as electric adjustable bed.
Tell Someone