Custom Upholstered Hi Riser Sofas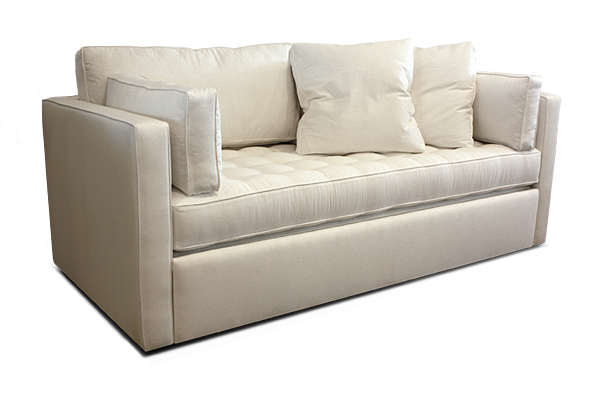 Chambers Hi Riser
The brilliantly designed Chambers Hi-Riser is both elegantly upholstered and exquisitely tailored. The hidden, pull-out extension doubles the sleeping capacity making it the perfect choice for kids rooms, maids rooms and guest rooms alike.
Measurements as Shown: 84"w x 39"d x 30"h
Details and dimensions can be customized.
All wood components available in any finish
Also adaptable to theatre seating with motorized or mechanical adjustable options.
Design Details
FULL UPHOLSTERY

Fully upholstered front boarc
HI-RISER

opened mechanism with mattress
Tell Someone